The design and construction of superyachts is, without a doubt, the most exciting part of the yachting industry. It is the moment when designers and owners can collaborate to create something new and innovative, pushing forward the industry into new areas, or to build the dream escape for an individual to enjoy with family and friends. It is also the moment, however, where timelines can become disrupted, damages incurred and in the worst case scenarios, costs increased into astronomical sums.
Not only does the latter situation frustrate owners and put shipyard's at risk, it also dissuades individuals from future yacht ownership, which is damaging to the industry as a whole. It is for all of these reasons that proper research, thorough design and effective project management are key to successful superyacht design and construction, which most of all relies on skilled naval architecture.
Van Oossanen Naval Architects have built a reputation of excellence over the decades, renowned for its innovative engineering and intense research and development which has helped build many of the global yachting fleet. However, the company offers far more than engineering alone and we spoke with Perry Van Oossanen and Niels Moerke, Managing Directors of the company, to find out what else the business can do for your superyacht build.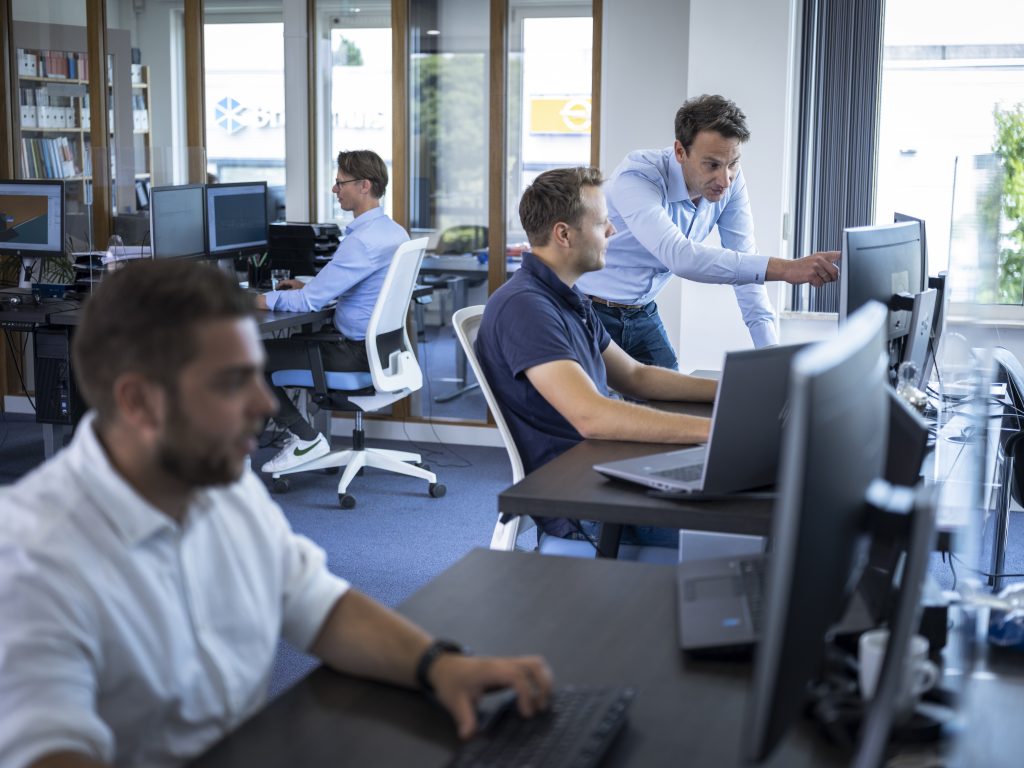 Why is it important to have naval architects involved from the very beginning of a superyacht project?
In the past many superyacht projects were started without the involvement of a naval architect, but today more yards and designers are recognising the importance of involving architects to clarify their technical elements of the designs. It is a vital step to ensure the viability of the design before the involvement of a shipyard, and while some designers come from a naval architecture background, many do not have that training.
If a naval architect gets on the table from the beginning, they will be able to ensure that plans are technically feasible, but they can also help to come up with new solutions alongside the designer.
Often designers and owners want to do something new and innovative, but are unsure about the possibilities, we can help with this. We are currently undergoing this process for four or five projects and we see shipyards responding extremely positively to receiving a well-developed plan, which in return serves the clients. 
What risks are involved when not engaging a naval architect?
Money and time! If a plan is not well developed on a technical level before the contract is signed, that will immediately lead to a large number of change orders or a longer engineering process. It may also end up in a vessel quite unlike what the client initially envisioned and expected.
This is more important now than ever, with new propulsion systems and alternative fuels being explored by many shipyard's and clients. At Van Oossanen we have been working extensively to perfect the structure and operation of a variety of alternative fuels and are continuously undergoing research and development to make sure that they are safe when they are applied.
What is your process when it comes to new design innovations?
It all starts with listening to the client and asking questions to determine what is truly important for them, how they want to use the yacht, what is the preferred cruising area, etc. From here we can start with the layout from the technical side, doing some preliminary space planning and get all the deck arrangements right and provide that as an underlay for the designer to build upon.  If the design itself comes with an innovative idea, which is not industry standard, we look at it from a regulatory standpoint. Then we look at the impact on the vessel's stability, alongside a number of other potential risk factors which allows us to start calculating the feasibility of the design innovation. This is really vital at an early stage, both pre-contract and long before construction, to prevent any issues during the build process which can lead to expensive and time consuming amendments.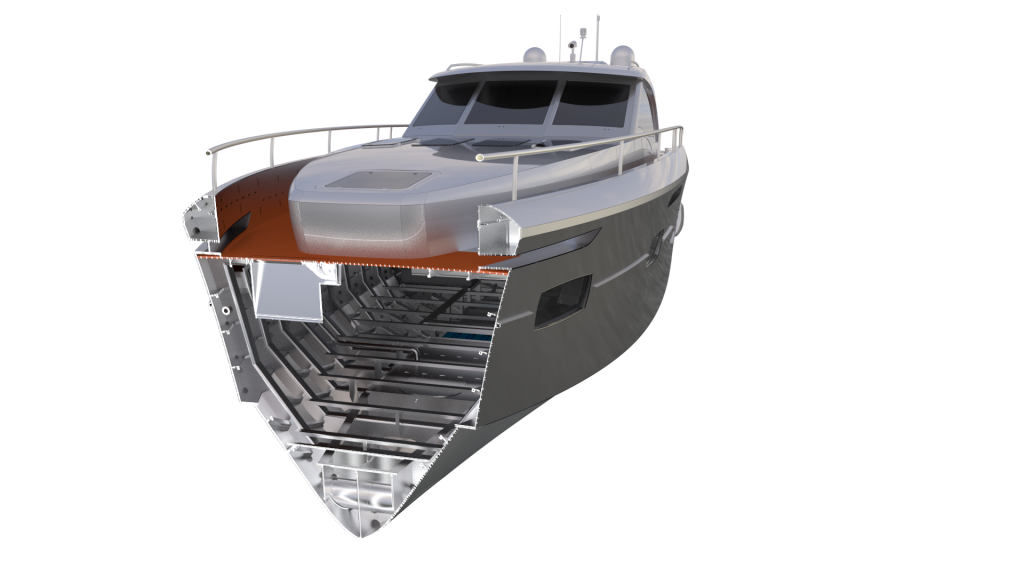 When it comes to construction, how does Van Oossanen's project management offering work?
When a shipyard becomes involved it is really important to listen to them, to find out how they build yachts, what standards they adhere to, what suppliers they use, all of which can impact how the project develops. We can then help to translate the wishes of the client and designer into a technical language that we share with the shipyard, assisting with risk management and retaining the high standards of the build. We are a bridge, connecting all parties, rather than working with one side or another.
When it comes to running the project, it really comes down to managing the information, we manage the risks, evaluate the progress of the build and make sure that all the key stakeholders have the necessary information at the right time. As we said before, recognising potential issues as early as possible prevents costly changes at a later stage, creating a far more seamless process for the builder and the client. If project management is done properly, as it is at Van Oossanen, we can eradicate those changes completely, creating a far better experience for the client, who will consequently often stay within the industry for many years.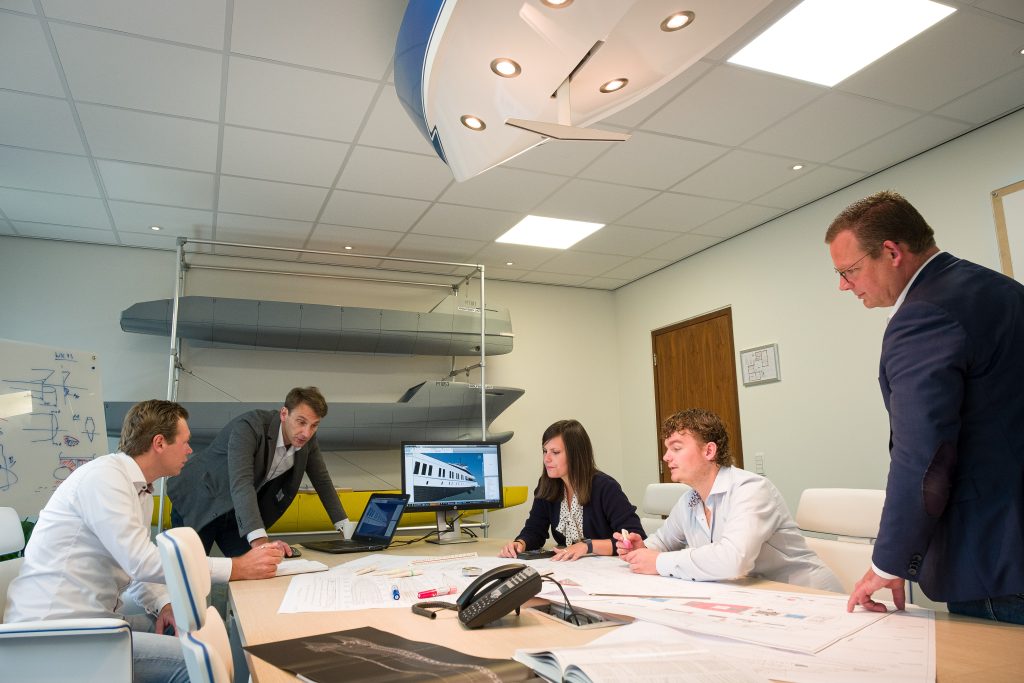 Can you go into more detail about the 'Integrated Design Management' process at Van Oossanen?
Very often a client will have a representative, or a project manager like ours. That person is vital in the course of the project, and having someone with an engineering background provides even greater benefits, particularly when it comes to the practical aspects.
When we talk about integrated design management we talk about managing the information flow and paper trail from all the way from concept design to construction, and we provide our own technical drawings to adequately prepare the shipyard and the suppliers.
The most important thing when it comes to yacht design and construction is that the client's wishes are understood and properly executed. This is more than just correctly defining the design, it is also about making sure that what the client wants is feasible and practical.
Finally, why is Van Oossanen best placed to work on a new superyacht project?
It comes down to a myriad of things, as you mentioned we are well known for our innovation, research and development and our background in hydrodynamics means that we can quickly evaluate the feasibility of a design. It also enables us to help designers to create more efficient, faster and more sustainable yachts. From the moment we become involved in a project we begin to calculate the speed and power requirements, as well as the range, and these act as the thread that ties the entire project together, meaning that every choice we make links back to the wishes of the client.
When it comes to entrusting your yacht design and construction project to a project manager, or to evaluating the feasibility of a design, Van Oossanen is better placed than any other company in the industry. The team utilises decades of experience, and can offer solutions to unforeseen problems, ensuring that your superyacht build runs smoothly and to cost.