You're not going to entrust the design of your or your client's boat, ship or yacht to just any naval architect. There are simply too many variables at stake: comfort, efficiency, sustainability, aesthetics …
This is where almost thirty years of continuous dedication to research & development and innovation in naval architecture, hydrodynamics and design management has paid off.
And the results speak for themselves. We currently hold multiple patents for innovations relating to hull performance. The Wolfson Unit at the University of Southampton found our patented Fast Displacement Hull Form to be the most efficient hull form it had ever tested. And it's with good reason that we regularly win international awards for 'Best Naval Architect' and 'Innovation', and that even other naval architects come to us for advice.
Imitation is the sincerest form of flattery, so it's no surprise that there are numerous 'copycat' versions of our hull designs out there, too. Nonetheless, virtually every boatyard, shipyard and yacht builder in the Netherlands – and beyond – knows when and where to find us when performance really matters.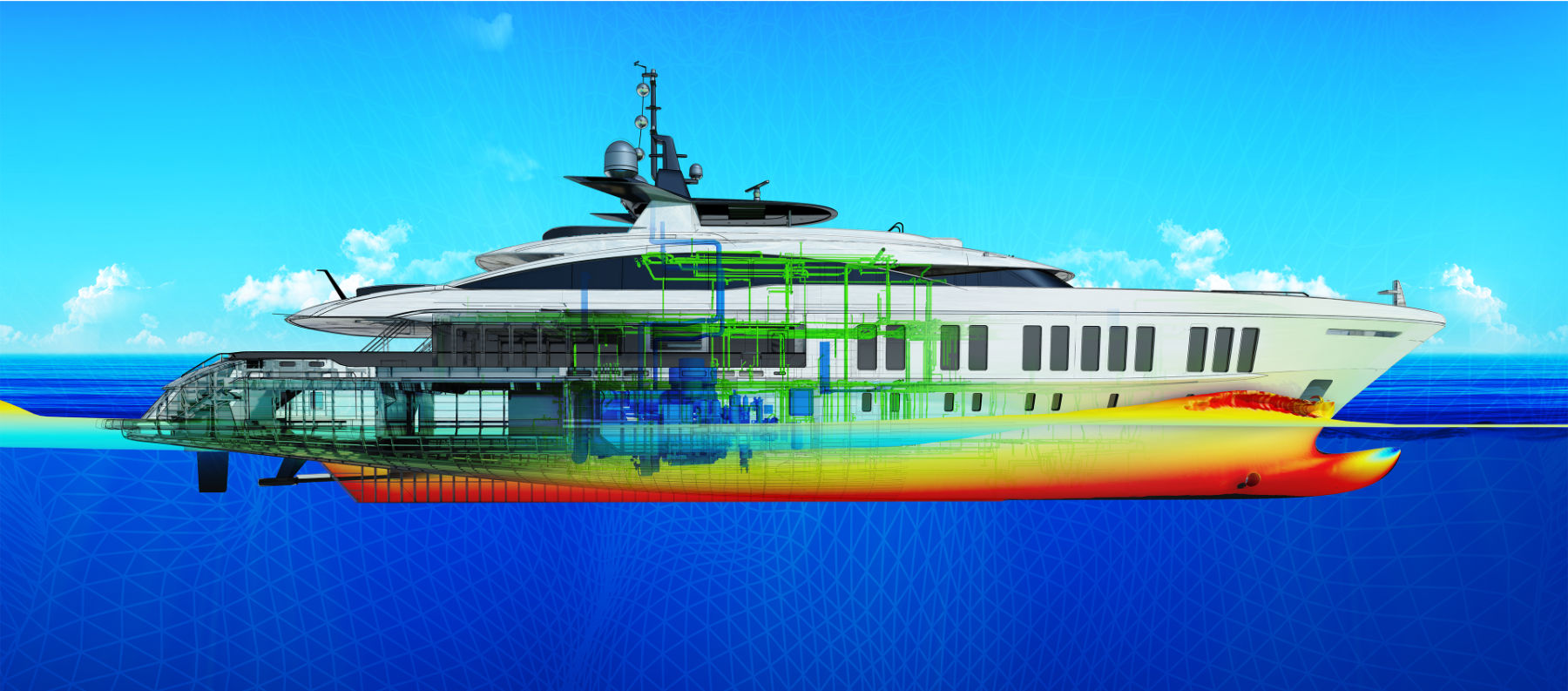 Naval Architecture
We've built our success as naval architects on a thorough understanding of hydrodynamics. It's in our DNA.
Like many before you, you might turn to us for help in developing a new concept – from preliminary through to final design. Or you might opt for one of our tried-and-tested hull forms, such as our patented and innovative Fast Displacement Hull Form (FDHF), which guarantees maximum performance and comfort at all speeds.
But our expertise extends far beyond mere hydrodynamics. Besides comfort, efficiency and seaworthiness, we address many other variables. For example, designing a rigid, strong hull structure that's also easy to manufacture. And optimising your vessel's onboard layout to make machinery compact, accessible and serviceable.
What's more, we strive to make our designs as environmentally friendly and sustainable as possible.
And ultimately, our work as naval architects involves listening carefully to every single one of your requirements, applying our knowledge and delivering the ultimate design for you or your client.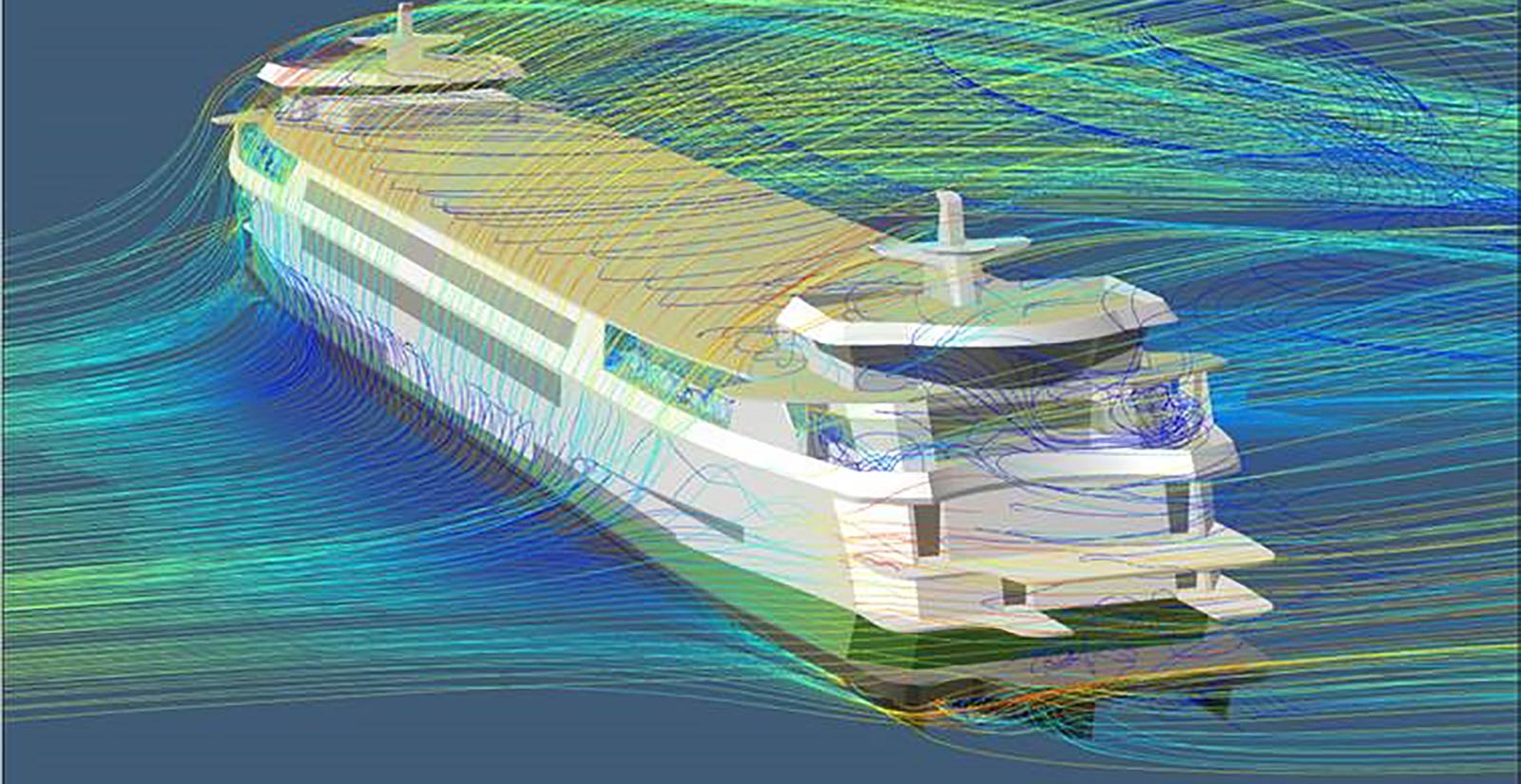 Fluid Dynamics
One area of hydrodynamics we've specialised in extensively is Computational Fluid Dynamics (CFD).
As an owner, builder or naval architect, you're acutely aware of the numerous uncertainties you encounter while designing your boats, ships or yachts. Nowadays, CFD is as accurate as traditional tank testing. What's more, it's certainly more affordable, which is why we can analyse, interpret and help you adjust your design at an early stage. We can minimise these uncertainties, if not eliminate them for you entirely.
The possibilities are virtually limitless. So, if you're looking to reduce your vessel's propulsion requirements, accelerations, motions, emissions … or boost some aspect of its performance, talk to one of our CFD experts to find out how we can help.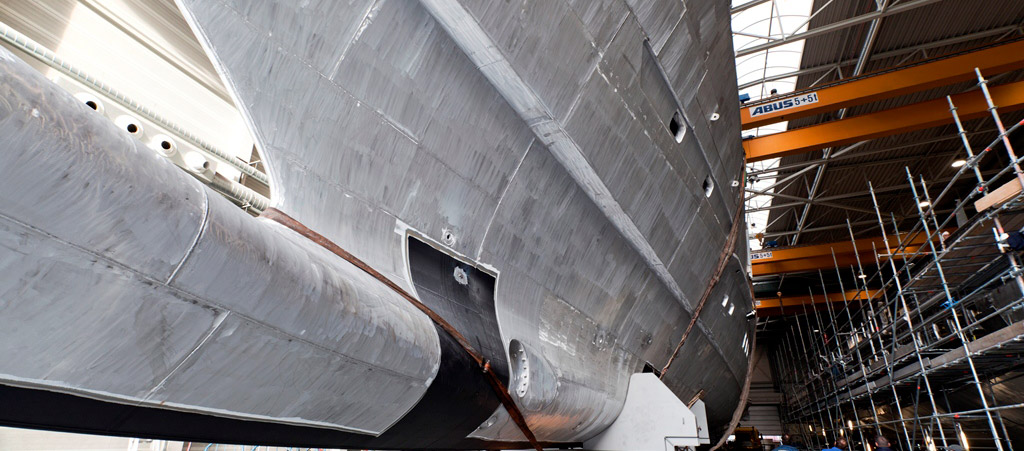 Engineering
So, you've finalised the ultimate design for your vessel. CFD analysed. Optimised in every way conceivable. But now you have to prepare the design for production. How are you going to build this vessel in practice?
We know how daunting this can sometimes be, especially for more complex architectural designs, which is why we have our own in-house engineering department to help you solve this piece of the puzzle.
Van Oossanen's engineers provide comprehensive building-kit documentation and manuals. These detail everything you need to know to build the vessel's structure, install its systems and fit it out to meet all your client's specifications and requirements.